Give a sail, get a bag
Every donor receives a custom product made from their materials as a small thank you for helping me, and the environment.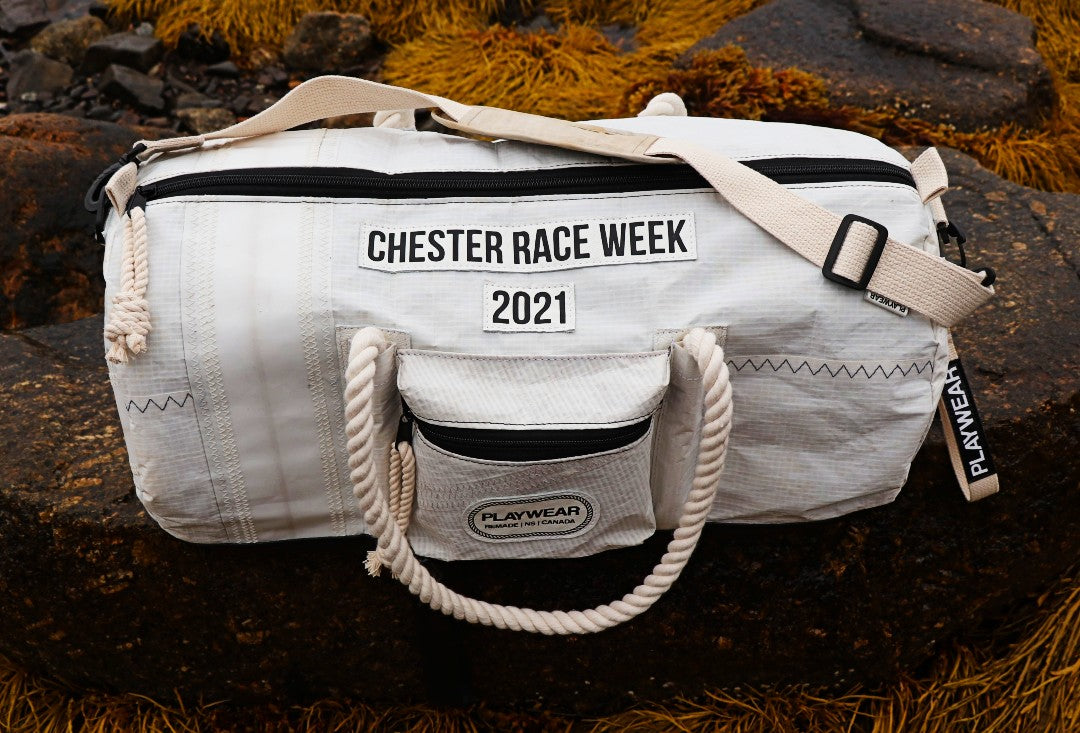 Your donation goes further than you think
Because you donate, I donate. I have had the pleasure of being a prize sponsor for Chester Race Week and the Canadian i420 Championships. If you would like to have Playwear sponsor your event please reach out.